Planning your next holiday in East Lothian? There is plenty to do here at all times of the year. East Lothian is the perfect place to visit for a family holiday, romantic weekend away, golfing break or if you are planning coming for one of our many sporting events throughout the year.
Book your accommodation now as it is a busy year! We have a list of up in coming event so you can plan the best time to come
Diary of Events for 2020
February
An Evening at Archerfield House on the 15th of February
March
Bounce into Spring Yoga Retreat
4 days, 4 nights, space and time to relax, luxury accommodation, opening and closing ceremony, 3 hrs daily Yoga, healthy home made vegetarian food, daily meditations, visualisations, special yoga brunch at Drift, spa experience at award winning Fletcher's Cottage Spa-Archerfield, Beatitude hot stone massage, life coaching sessions, talks and workshops, facial massage demo, goodie bag.
From £400, Prices vary depending on the size of the room. Sharing prices are available.
£150 deposit required to reserve your space
dates:Thu, Mar 19, 2020, 12:00 PM to Mon, Mar 23, 2020, 12:30 PM
For more details call Coast Properties 01620 671 966
April
Puppet Animation Festival - North Berwick Community Centre In a hole in the wall of a timber house, on the edge of a wood there lives a mouse. As the seasons unfold through a cycle of sensory poems (told by a very small, very shy, furry little poet) we meet a writer who has come to the woods for inspiration; and finds the greatest things in the tiniest of spaces. Musical, tactile, curious and sweet, this play blending puppetry and poetry, is a love letter to living moment to moment
May
The U.S. kids golf open will be in Gullane from the 26th-28th of May in 2020
The world's best young golfers, ages 5-18, will travel to East Lothian, Scotland in 2020 for the 13th annual U.S. Kids Golf European Championship. In 2019, a field of over 650 players and their families traveled from more than 50 countries to compete in Europe's premier junior golf tournament at the Home of Golf.
June
Why not book at Ferry Trip ? - The Forth Ferry is a 55 seat catamaran which goes from North Berwick, to Anstruther and takes around 45 minutes each way to get accross the Firth of Forth. these ferry trips are however seasonal so they run based on the weather.
Day return tickets: adult £25, child £15 (age 4 to 16), concession £20 (age 60+).
Single tickets: adult £14, child £8, concession £11.
Children age 3 and under go free
July
Scottish Open day 1, held at the Renaissance club on Thursday the 9th
Tickets from £45.89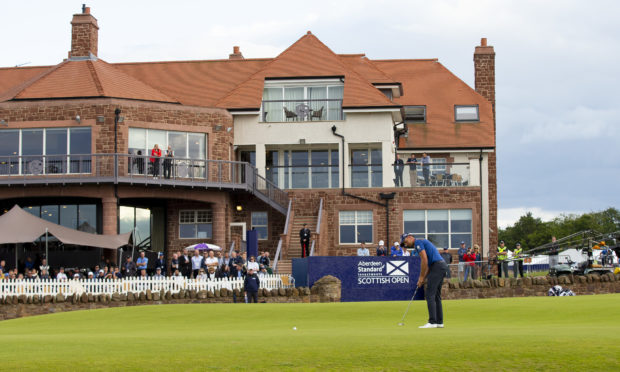 August
Highland Games
It is North Berwicks highland games 25th anniversary, on the 8th of August 2020. This is a great day out for anyone, with stalls, fun rides and many pipe bands performing in a competition. The event starts at 9am and is held in the recreation park, North Berwick.
Prices
adults - £10
child (under 16) - £4
family (2+2) - £24
child under 5 years old - free
car parking - £5
With a spot of sea air and an entertaining line-up of music, comedy, theatre, film, author and children's events, North Berwick's multi-arts festival offers a respite from the madness of Edinburgh in festival season.
This event will last the whole week, from Friday the 7th of August until sunday the 16th of August 2020