Planning your next self-catering holiday in Scotland?
East Lothian is the perfect place for a family holiday, a romantic weekend away, a golfing break, or for attending one of our many world-class sporting events throughout the year.
Browse our portfolio and book your accommodation now!
Here is a list of upcoming events so you can plan the best time to visit.
2023/4 Events in East Lothian
May 2024
U.S. Kids Golf European Championship
After a successful return in 2022, the U.S. Kids Golf Open will take place 28th-30th May 2024!
The world's best young golfers, aged 5-18, will travel to East Lothian for the 14th U.S. Kids Golf European Championship.
With rounds played at top golf courses across the region, this is a great opportunity for up-and-coming talent.
June 2024
Boat tours
If you like getting outdoors, why not book a Ferry Trip?
The Seabird Catamaran seats 55 passengers and takes you around Craigleith and Bass Rock, providing plenty of opportunities to see birds, seals and sometimes even dolphins!
Please note that although these ferry trips are seasonal they are weather dependent.
For rainy days, the Seabird Centre in North Berwick offers interactive exhibits to learn about Scotland's marine life, including Bass Rock, home to the world's largest northern gannet colony.
July 2024
Musselburgh Festival Family Day
Each July all are welcome to the Musselburgh Festival Family Day.
Enjoy live music, bouncy castles, games, and food galore at this free event, hosted at Musselburgh Racecourse.
Scottish Open
Keep an eye out for ticket sales for the 2024 Scottish Open, one of Europe's top golfing events.
In 2024 this event will be held at the Renaissance Club again from 11th-14th July.
Make sure to book your accommodation early as it is very popular!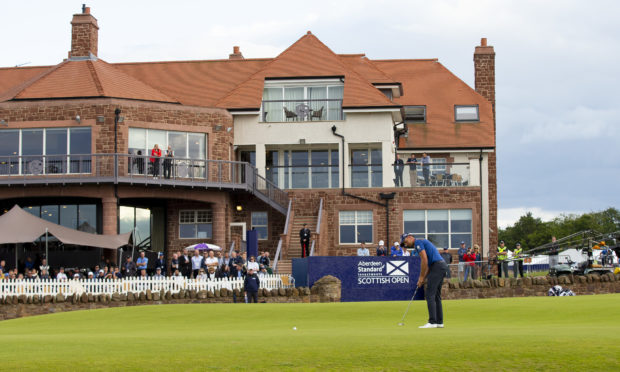 August 2024
Family-friendly tour of Newhailes House
See the treasures and hear the stories of the beautiful Newhailes House.
Follow in the footsteps of other children and explore the grand dining room, the eerily empty library and leave the house through the spooky servant's tunnel!
North Berwick International Highland Games
The North Berwick International Highland Games is a fantastic day out for anyone, featuring Pipe Bands from around the world and Highland Dancing and the Hammer and Tossing the Caber competitions.
There are also plenty of craft stalls, amusements, and rides to enjoy.
Fringe by the Sea
With a spot of sea air and an entertaining line-up of music, comedy, theatre, film, author and children's events, North Berwick's multi-arts festival offers a respite from the madness of Edinburgh in festival season.
Fringe by the Sea will take place again in August 2024 - you can find the line-up and buy tickets on their website.
September 2024
Lammermuir Festival
Lammermuir Festival brings together Baroque Music, Scottish Opera and Mozart in 35 concerts across a variety of locations around East Lothian.
More details can be found on their website.
East Lothian Archaeology & Heritage Fortnight
Visitors can join experts throughout East Lothian each September to dig into the past, with guided walks and talks, excavations and surveys, as well as online exhibitions and videos.
See the full list of events on the John Gray Centre Website
November 2023
Events at Gosford House
Gosford House, located in Longniddry, is situated on 5,000 acres of coast and parkland, making it an ideal venue for family-friendly events!
In 2023, discover Gosford's 'Wondrous Woods', hidden gardens with beautiful light installations, or enjoy the movie-themed 'Fawkes Festival' on 5th November 2023 with all the family.
December 2023
Pantomimes
Pantomimes are a must for the winter and nowhere less than at The Brunton in Musselburgh.
Enjoy family-friendly performances full of songs and comedy.
Christmas markets
Scotland's capital, Edinburgh, boasts some of the most spectacular Christmas markets in the world.
Discover the magic of the festive season with a day trip to the city from our East Lothian holiday homes.
---
Whenever you choose to visit the fantastic region of East Lothian, there is always something to enjoy.
Head to our portfolio and find the perfect holiday home for your next self-catering break today.